About Our Pastor, Jim Ketchum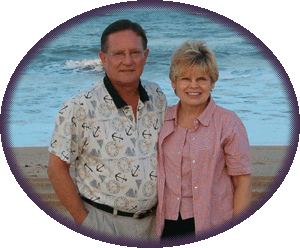 Brother Jim Ketchum has been serving the lord for over 50 years. He started as the church pianist, followed by many years as a bible study teacher, as assistant pastor (1992), and leading to his current role as pastor (Ordained May 29, 1992). He became full time pastor in 1994. Pastor Jim has been married to his wife Carolyn for almost 50 years. They have two children. He is a very accomplished pianist and enjoys golfing. His mother, Mildred Chandler Ketchum Ball, founded this church in her home in 1940. Mildred was the Leader, Pastor, and Teacher until 1994.
You may email Pastor Ketchum @ jim@christian-sabbath.org


Ephesians 4:11-13
11 And He gave some as apostles, and some as prophets, and some as evangelists, and some as pastors and teachers, 12 for the equipping of the saints for the work of service, to the building up of the body of Christ; 13 until we all attain to the unity of the faith, and of the knowledge of the Son of God, to a mature man, to the measure of the stature which belongs to the fullness of Christ.